Custom cylinders and hydraulic equipment
Magister Hydraulics has an extensive experience in supplying OEM business around the globe. OEM stands for Original Equipment Manufacturer, that in order to manufacture hydraulic equipment work with vendors such as Magister. We are a privately owned, full scale hydraulic equipment manufacturer with a full staff of engineering, production, quality control, sales and customer service departments. Our manufacturing facilities are located in Ukraine with raw materials supplied from Romania, Germany, Switzerland and Turkey. All of the hydraulic cylinders are made using only high-end equipment from Southern Korea, Germany and Italy. Magister hydraulic cylinders have been used in numerous unique applications with harsh climate conditions, including offshore exploration, heavy-duty construction, mining, marine, agriculture and material handling. Therefore, we build only the top-quality products for our customer needs since 1998. We manufacture anything from single acting hydraulic cylinders, double acting hydraulic cylinders, double rod hydraulic cylinders to piggy-back hydraulic cylinders with tie-rods, welded or bolted styles. We provide a full-service package from hydraulic cylinder design to on-time delivery, supported by outstanding customer service.
Capabilities of Magister Hydraulics for custom cylinders are as follows:
– Cylinder bore diameter: From 1.5 inch to 8 inch bore hydraulic cylinder.
– Cylinder rod diameter: From 1 inch to 5 inch rod.
– Cylinder stroke length: From 1 inch to 120 inches (10 feet).
– Operating pressure: From 1500 PSI to 5000 PSI.
– Hydraulic rod options: Chrome plated, nickel plated, induction hardened, stainless steel rod.
– Mounting options: Essentially any custom flanges your application might need.
– Hydraulic cylinder seals: Seals are made up to the cylinder specs, depending on the cycle usage.
– Cylinder life span: From 1 to 1000 hydraulic cylinder cycles per day.
– Temperature range: From -65 F to +300 F.
– Cylinder integrations: Check pilot valves, counterbalance valves, solenoid controls, etc.
– Cylinder cushions: Fixed and adjustable cushions, rod and welded sides cushions.
– Paint & finish: Standard, automobile, high temperature options for paint of any RAL color.
– Packaging: From cardboard, boxes, bubble wrap to custom logo & engraving options.
Our engineers and project managers always have creative ideas to solve any complex challenges for our clients when it comes to individual needs. All hydraulic cylinders are manufactured in Europe with a focus on quality and longevity of the cylinder life. Clients trust us in providing expertise for hydraulic design, ongoing support and quick responsiveness to any inquiries.
If you have an immediate need for any of the standard cylinders or other hydraulic components, please contact us or check out our online store where we have extensive inventory of hydraulic cylinders, control valves, gear pumps, 12 volt power units and other accessories. All of the standard items are available in our warehouse in New Jersey for the prompt shipping.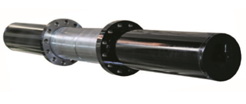 Magister Hydraulics Manufacturing Process
Benefits of Magister Hydraulics
– The Leader in High-Volume, Small-Diameter Hydraulic Cylinder Solutions
– We offer very flexible terms for any manufacturer that has needs for hydraulic components.
– Standard size hydraulic components from the shelf along with custom hydraulic cylinders.
– Thousands of standard cylinders available on shelves for the same day shipping*.
– Permanent significant volume discounts in place for standard cylinders.
– A 2-year limited warranty or more, if requested.
– No minimum order requirements for standard hydraulic components.
– Custom made cylinders require only a minimum of 25-50, depending on the size of cylinder.
– All hydraulic components are Tariff-FREE.
– Highly competitive pricing.
– On-time delivery is always included.
– Exceptional quality control.
– Certified under ISO 9001:2015.
– High quality European materials.
– FREE quotes provided in a timely manner.
– Supreme cylinder design features.
For more information about custom hydraulics, wholesales, and supplies, please fill out this inquiry form: